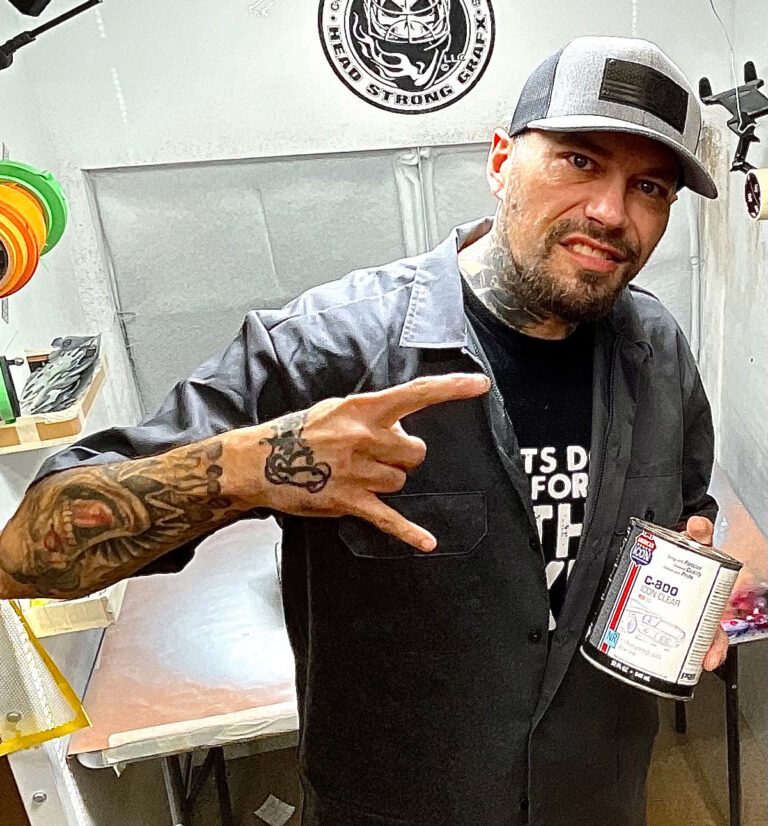 Founder and Artist of Livery Art Studios
Jason Livery is the #1 goalie mask artist in the USA.
---
Read About Jason »
Owner and operator of Kustom Paint and Body
Innovative artist and car builder based out of Pueblo West, Colorado.
---
Read About George »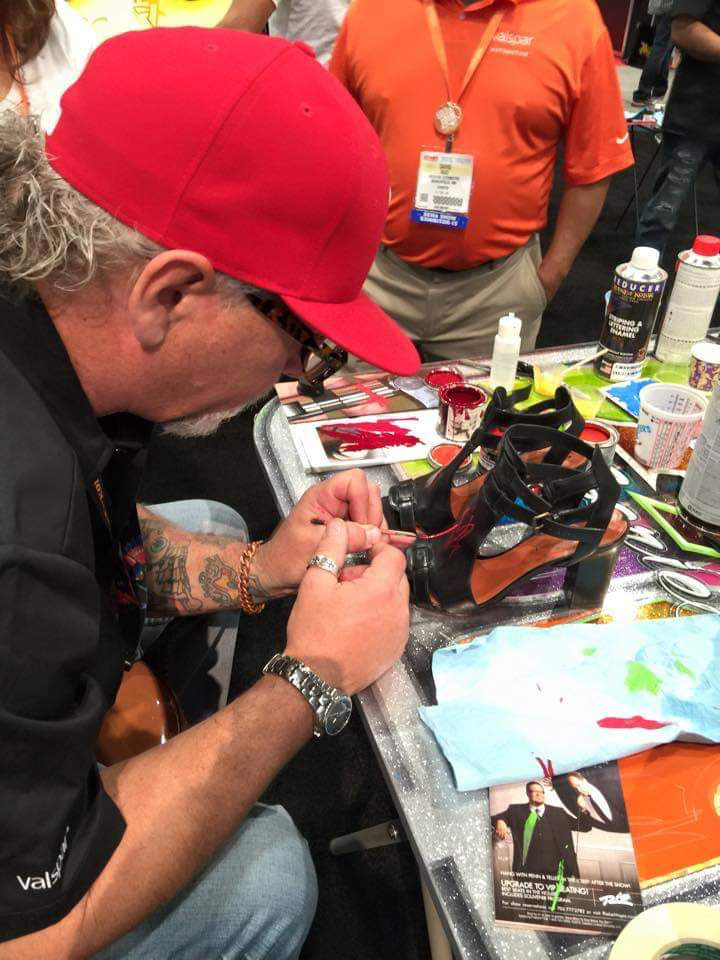 Currently working at SATA DanAm
Started painting cars in '75 then onto pinstriping and airbrushing around '78-79.
---
Read About Ron »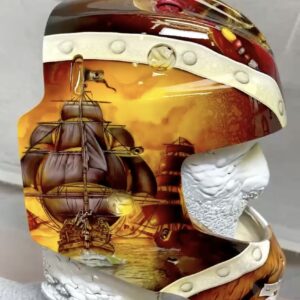 Jason Livery
American Icon C-800 clear coat over airbrush helmet. This is flash dried and not polished, Arrr! See more on Instagram and Facebook. https://americaniconfinishes.com/wp-content/uploads/2021/10/jason-livery-pirate-hockey-helmet-C-800-American-Icon-Clear-Coat.mov
Read More »