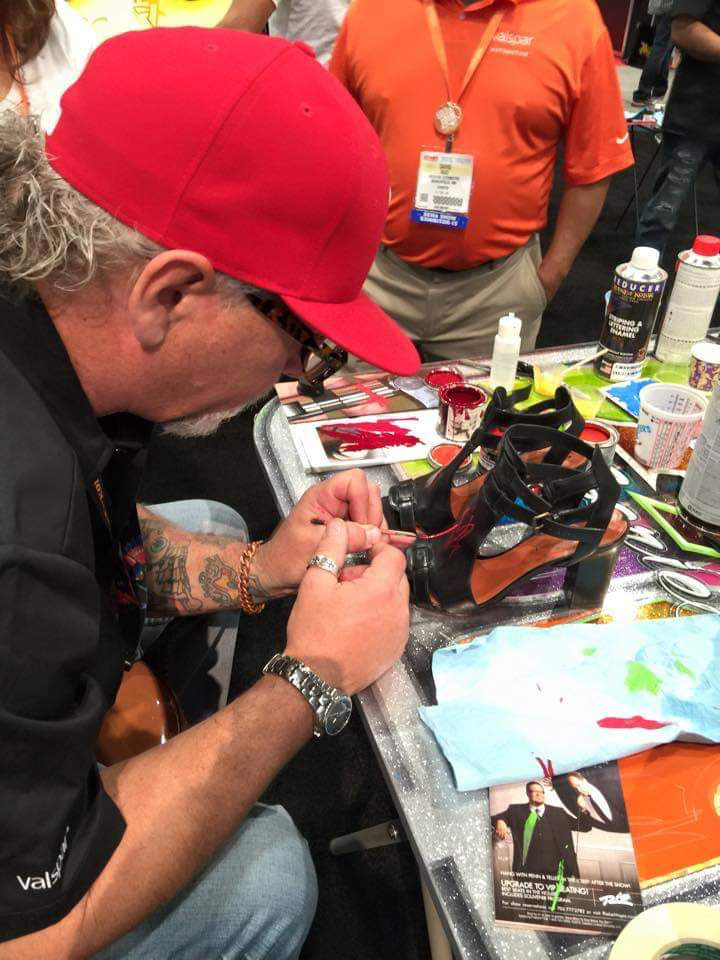 1959. Born and raised in Anaheim, CA, son of a drag racer. Grew up at all the drag strips in Southern California…OCIR, Irwindale, Lions, Pomona…started drawing cartoons at age 5 and by the time I was 12 years old I was doing corporate logos for a lot of the BMX companies along with several surf and skate companies. Started painting cars in '75 then onto pinstriping and airbrushing around '78-79.
Production painter for 30 years along with doing custom paint jobs. Painted signs, lettered race cars along with being busy as one of the helmet painters of a lot of the dirt late models, sprint cars NHRA and nascar. Built championship dirt race cars and drove them for 30 years. Built SEM Products, Color Horizons line in '03-09 then, Jobber store owner, product tester for several paint companies. Matrix FX  from August 2013-15 then to House of Kolor 2015 till 2019. Currently working at SATA DanAm.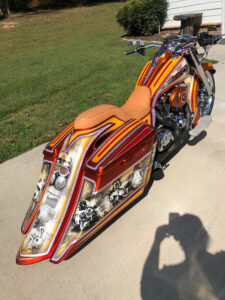 Beautiful example of our C-800 ICON CLEAR applied over amazing graphics.
Read More »